Make Plans to Attend DTS Software's SHARE Atlanta Presentation by CTO Steve Pryor and System Engineer Jerry Spencer
Does this sound like you? HELP! I am a seasoned system programmer, have worked for years on z/OS systems and am very competent. Now, however, I have to create a z/OSMF workflow to allow a novice programmer to accomplish a task. I can log on to z/OSMF and after that, I am lost.

What's the best way to start a workflow?

How can I create a workflow that is coherent and accomplishes my desired goal?
We'll show you how to get started, create the needed steps, and test your workflow. And we'll demonstrate using the task of onboarding a new TSO user.
z/OSMF Workflows for the Baffled Sysprog
When: Tuesday, March 7 | 4-5 p.m.
Where: Hyatt Regency Atlanta Focus Area: Core Platform | Room: Hanover C
Speaker: Steve Pryor, Chief Technology Officer & Jerry Spencer System, Mainframe System Engineer
Audience Level: Intermediate
Pryor and Spencer's presentation will also be live-streamed for virtual conference attendees and will be available on demand afterward for conference attendees who couldn't make the session, but who are still interested in the subject matter.
About Our Presenters: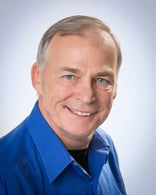 Steve Pryor, CTO at DTS Software, has a more than 30-year background in storage management, design, and support, and frequently speaks at industry events. Prior to joining DTS in the early 2000s, Steve made important contributions at several mainframe software vendors, designing and implementing major products and components.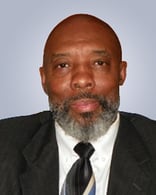 Jerry Spencer, Mainframe System Engineer at DTS Software, has over 40 years in software development, with skills in IBM Mainframe, Databases, IBM Db2, SaaS, and Unix. Prior to joining DTS in 2019, Jerry spent over 20 years as a lead product developer in the mainframe space.
Be sure to visit us in Booth #227