Understanding z/OS Disk Metadata: Catalogs, VTOCs, VVDSs, Indexes, and More
Join us October 26, 2021 | 11am EDT / 10am CDT
Your company's most frequently used, most valuable data resides on z/OS® disks, or DASD (Direct Access Storage Devices). The way that data is stored on these devices is very different from non-z/OS systems.
An understanding of just how z/OS datasets are created, located, accessed, and deleted is as important to end-users as it is to storage administrators and system programmers.
In this month's educational webinar, we'll discuss how the concepts and structures invented in the 1960s have evolved into today's high-availability, high-performance, high-reliability disk storage subsystems.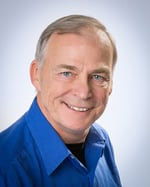 About Our Speaker:
Steve Pryor, CTO at DTS Software, has a more than 30-year background in storage manage-ment, design, and support, and speaks frequently at industry events. Prior to joining DTS in the early 2000s, Steve made important contributions at several mainframe software vendors, designing and implementing major products and components.