Getting What You Need - With REXX Execs
Join us Tuesday, May 24th, at 11:00 a.m. ET / 10:00 a.m. CT as we present "Getting What You Need - With REXX Execs."
Despite all the many programming languages, utilities, and report generators available in mainframe systems, a z/OS® programmer is often faced with the problem of how to obtain the specific information he or she needs, quickly and accurately, and present it in a format that is easily understandable. Often the user is under time pressure, and the standard utilities can be inadequate, difficult to use, or can't provide the necessary detail. REXX execs provide a simple yet powerful means of obtaining detailed data and the ability to distill it into useful information.
This month, we'll take a look at the REXX language, facilities, and philosophy, and how to quickly write REXX execs that can solve problems for both applications and systems programmers.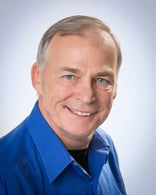 About Our Presenter:
Steve Pryor, CTO at DTS Software, has a more than 30-year background in storage manage-ment, design, and support, and frequently speaks at industry events. Prior to joining DTS in the early 2000s, Steve made important contributions at several mainframe software vendors, designing and implementing major products and components.