An Introduction to JCL
Join us Tuesday, July 26, at 11:00 a.m. ET / 10:00 a.m. CT for our complimentary educational webinar "An Introduction to JCL."

One of the many differences between the mainframe and open systems environments is the mainframe's Job Control Language, or JCL. In z/OS® systems, nothing takes place that doesn't involve using JCL to define and allocate the datasets, memory, disks, tapes, subsystems, and other resources needed. JCL's over 50-year history means it's extraordinarily powerful, complex, and often incomprehensible to users new to the z/OS platform.
In this month's webinar, we'll discuss what JCL is and isn't, its purposes, importance, and the major JCL control statements and their use.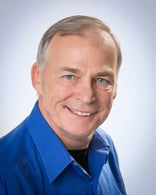 About Our Presenter:
Steve Pryor, CTO at DTS Software, has a more than 30-year background in storage manage-ment, design, and support, and frequently speaks at industry events. Prior to joining DTS in the early 2000s, Steve made important contributions at several mainframe software vendors, designing and implementing major products and components.