Introduction to z/OS® Tape Management Systems
Join us Tuesday, April 26th, at 11:00 a.m. ET / 10:00 a.m. CT as we present "Introduction to z/OS Tape Management Systems."
In most z/OS installations, disk storage (DASD) is the medium of choice for day-to-day production applications. However, for long-term storage, backup, archiving, and data integrity, including ransomware protection, tape datasets and tape drives play an equally important role. The management of tape files and volumes is quite different for that of disk, and the difference can be confusing to programmers new to z/OS.
This month, we'll dive into the history of tape systems, the unique challenges of SMS and non-SMS managed tape, and discuss the similarities and differences among the major z/OS tape management systems.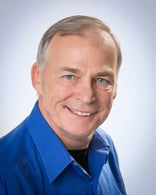 About Our Presenter:
Steve Pryor, CTO at DTS Software, has a more than 30-year background in storage manage-ment, design, and support, and frequently speaks at industry events. Prior to joining DTS in the early 2000s, Steve made important contributions at several mainframe software vendors, designing and implementing major products and components.