Efficiency and Reliability Are the Twin Pillars of Mainframe Computing. Here's Why You Need Storage Allocation Control Standards, and Four Things to Help You Keep Tabs on Them.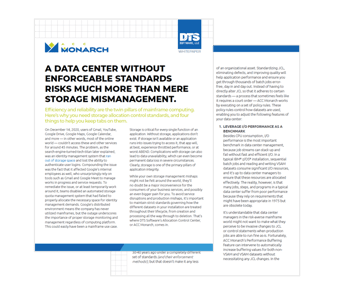 Storage is critical for every single function of an application. Without storage, applications don't exist. If storage isn't available or an application runs into issues trying to access it, that app will, at best, experience throttled performance, or at worst ABEND.
Clearly, storage is one of the primary pillars of application integrity. In this whitepaper, DTS Software explains why you need storage allocation control standards, and four things to help you keep tabs on them.